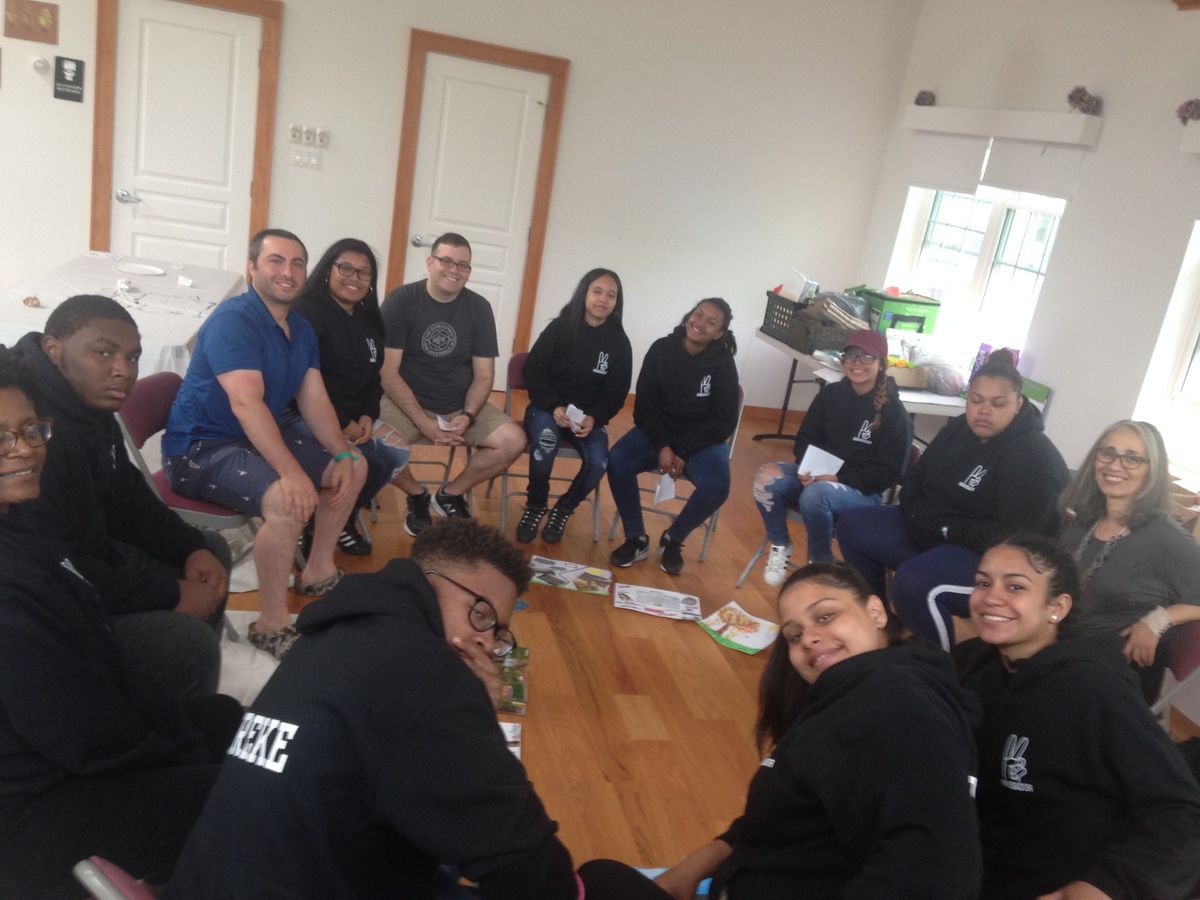 This morning I had the great pleasure to lead an ABB special request workshop to a most beautiful and inspiring group of students from a school in the Bronx. I was the midpoint of their 2 days retreat program here in Stony Point Center for their Peace Ambassador Institute training program with their principal and teachers.
We worked on " My LifeStory, my gift to the world" or how life experience with its shadow and light even as an early age, can reveal our most gifted talents and how we can use them to help bring peace into the world. These young ambassadors for Peace are also mentors to the much younger students of their school!!
A beautiful inspiring program , students , principal and teachers !!
Grateful to start my workshop "season" here on such important, vital and essential topic! And even more grateful that it is within this most inspiring program. I believe we need this in all our schools all over the world!!
Salima
The Peace Ambassador Institute:
The purpose of The Peace Ambassador Institute is to train highschool student leaders as restorative justice practitioners and strengthen their understanding of the needs of the communities they align with. Students will take part in two six-week trainings, to develop the skills necessary to serve as role models for the APPA community. Tier 1 training will focus on community building and Tier 2 training will focus on addressing harm. The focus of this initiative is to enhance school culture through relationship building. Following these trainings, student ambassadors will focus on the social and emotional needs of the student body by mentoring middle school students, facilitating peace circles, and leading a schoolwide Youth Council to take action and build community.