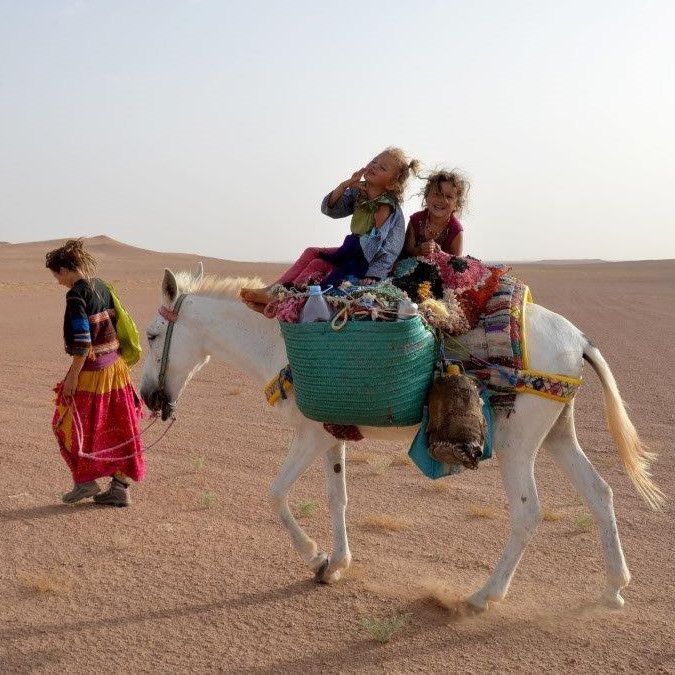 Je découvre ce film grace à ma collègue Marie Bérengère , posté sur FB aujourd'hui et je partage dans ma série Inspiration au Feminin
Il faut de la force, du courage, un grain de folie et beaucoup de foi pour oser dépasser ses peurs et aller plus loin dans cet appel de la femme sauvage en nous, femmes domestiquées!
J'admire ces parcours de vie que la femme sauvage en nous nous fait prendre chacune selon sa mission. Certaines en exploratrices extérieures et d'autre en exploratrices interieures
Les deux mondes sont aussi fascinant qu'effrayant et demande de braver les peurs ancestrales enfouies au plus profond de nous
Ce documentaire est poignant, tendre, doux et fort a la fois, sur le reve, sur l'amour, sur la maternité, sur le feminin, sur la confiance, sur la beauté du Maroc et sur ce qui fait ce pays si attachant et si bouleversant
Je vous souhaite les 56mn de vision de ce film dans une profonde meditation et reflexion sur la Vie sauvage qui bat au fond de nos coeurs a tous
Nous n'aborderons plus jamais la vie en tant que mères de la même manière ! Et quel bel exemple aussi ce mari , cet homme marocain qui a un amour si fort pour sa femme et ses filles qu'il les soutient inconditionnellement dans cette aventure extraordinaire de rite de passage de femme, de mère et de fille !
Amour et Lumiere
Salima
I discovered this film documentary thanks to my colleague Mary Berengere, posted on FB today so I am inspired to share it in my series Inspiring Women
It takes us strength, courage, a touch of madness and a lot of faith to dare overcome one's fears and take further this call of the wild woman , we domesticated women, mothers!
I admire the life journey that the wild woman within us takes us to, each according to her mission. Some as wilderness explorers and other explorers of the inner world.
The two worlds fascinating and frightening demand to brave our ancestral fears buried deep within us.
This documentary is poignant, tender, gentle and strong at the same time, it is about dreams, about love, about motherhood, womanhood, trust, AND set in the beauty of Morocco which is what makes this country so endearing and so overwhelming!
I hope that the 56mn visioning of this film will lead you into deep meditation and reflection on the wildlife heartbeat living deep down in the bottom of our Being.
We will never look at motherhood the same way again! And what an amazing exemple this moroccan man, a husband and a father, with such a strong love for his wife and his daughters, supporting them unconditionally in this extraordinary adventure of a rite of passage as a woman, a mother and as little girls learning that they too are strong!
Love and Light
Salima
"Travelling on foot from Marrakech to reach the dunes of the Sahara, a 600 km journey through the Atlas, a dream for Aurélia. A dream but also a challenge, that of undertaking this trip with her 3 daughters of 4, 6 and 8 years old. Together, they will experience nomadic life for two months, cross wonderful landscapes and discover Berber hospitality. But they will also share laughter, unexpectedness, fatigue, fear and joy. An initiatory journey that this little family will accomplish with extraordinary courage and from which both mother and daughters will grow up.
Aurélia Tazi is a self-entrepreneur, adventurer and mother of three children. Since 1995, she has lived in New York, Wallis & Futuna and Casablanca. At the age of 38, after months of preparation, she started a huge dream: a two-month "solitary" walk with her three daughters and a mule, across the Atlas Mountains, from her house in Marrakech to the dunes of the Sahara more than 600 km away."