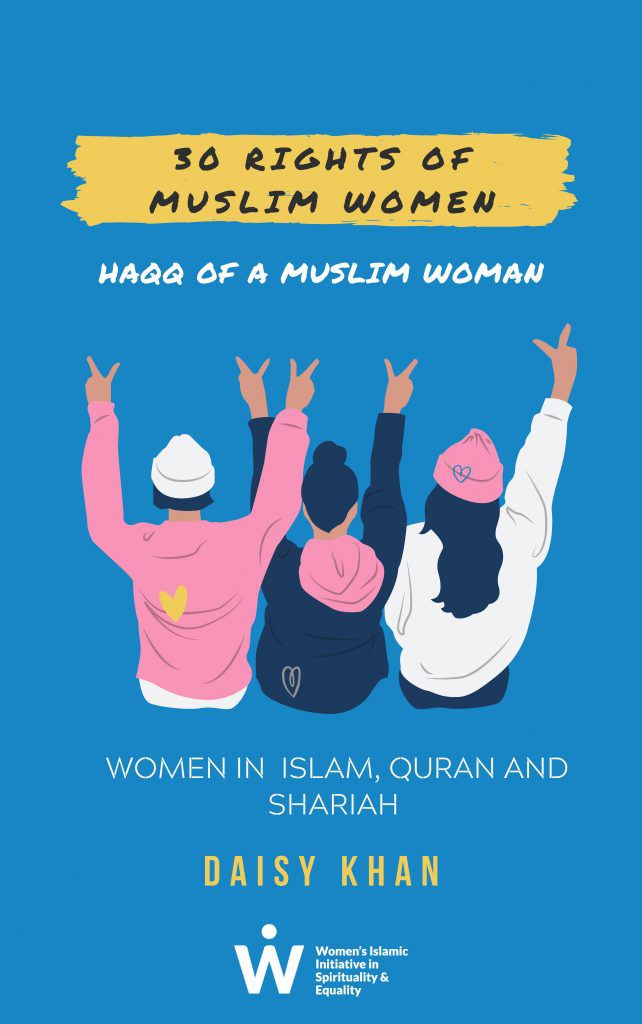 I met Daisy Khan 20 years ago in Manhattan!
I have studied in her women educational group for muslim young generations thirsty about their rights within their faith! Daisy Khan is an amazing wise pioneer in the USA , she wrote a beautiful book " Born with Wings" which I was lucky to see its opening night in Soho 2 years ago.
I have been part of many art exhibit organized by Daisy and her foundation, as well as multi faith events with churches, synagogues and other faith sacred homes.I even got the NYC Moroccan consulate involved in one!
I am proud to present you her new book, a collaborative work of WISE , her foundation, on 30 Rights of Muslim Women, a compilation of all a muslim woman need to know to protect herself from abusive "beliefs " treating her less than a human being.
I recommend this book highly and invite all of you who wish to contribute to the launching of it, to make a donation in the name of all the girls growing to be young women free from submission and abuse.
I admire and hold in high esteem the work of such strong and caring women in my faith such as Daisy Khan and Dr Asmaa Lamrabet who has done and still do so much for our rights as Moroccan muslim women ...
Thank you in the name of humanity for supporting these courageous women and beautiful souls!
Links to Wise website below
Love and Light
Salima