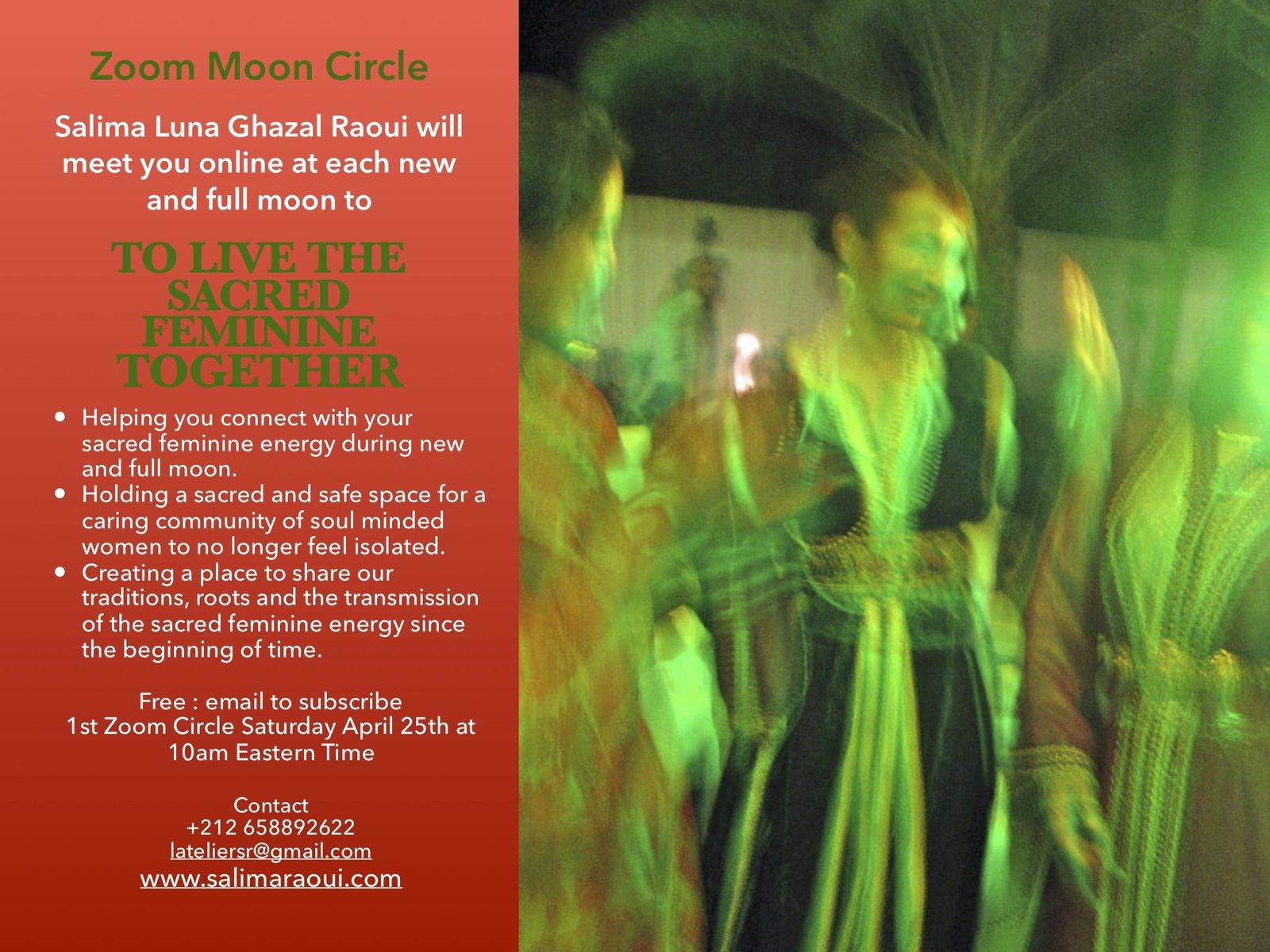 New Moon Circle Gathering for expats English speaking women
Its purpose is to help you connect with your sacred feminine energy during new moon. It holds a sacred and safe space for a caring community of soul minded women. It create a place to share our traditions, roots and the transmission of the sacred feminine energy since the beginning of time.
Salima Luna has been leading Moon Circles since 2008, with creative and spiritual tools, leading women to claim their inner power and reconnect with the sacred feminine energy which is their birthright!
To subscribe just send an email so that you can be part of the circle
What you need
1- Send your email to lateliersr@gmail.com
2- Make your payment ( 200MAD) by Wafacash or Bank transfer
3-Download zoom.us . It is better on a computer than on the phone so that there is no interferences with incoming calls or messages
4- Gather the tools you will need for the circle :
Art supplies ( pastels or color pen or markers) art notebook, a journal, a pen, a comfortable spot for our visualisation, vision quest, relaxation, good light, privacy, your altar if you have one, a candle, encense.
5- On the moon circle evening, 15mn before it starts you will receive a link by email ( check your spam in case it went there) , click on the link and you will be admitted from a waiting room into the circle
6- Turn your camera and sound on.
Circles might last 1h30 to 2h depending on the number of participants , if you have to leave at a specific time, let us know in advance and you might leave the circle when you need to.
After the moon circle you will receive the next meeting date and time , and if you feel the need you might reach out for a private session online with Salima Luna
To join in for the next new moon circle in September contact us : lateliersr@gmail.com or +212658892622 ( WhatsApp)
Right now Salima Luna is leading these online moon circles from Rabat Morocco.
NOTE: on the flyers it is mentioned that the circle was free , and it was in solidarity all during the lockdown, it is now back to its regular participation fee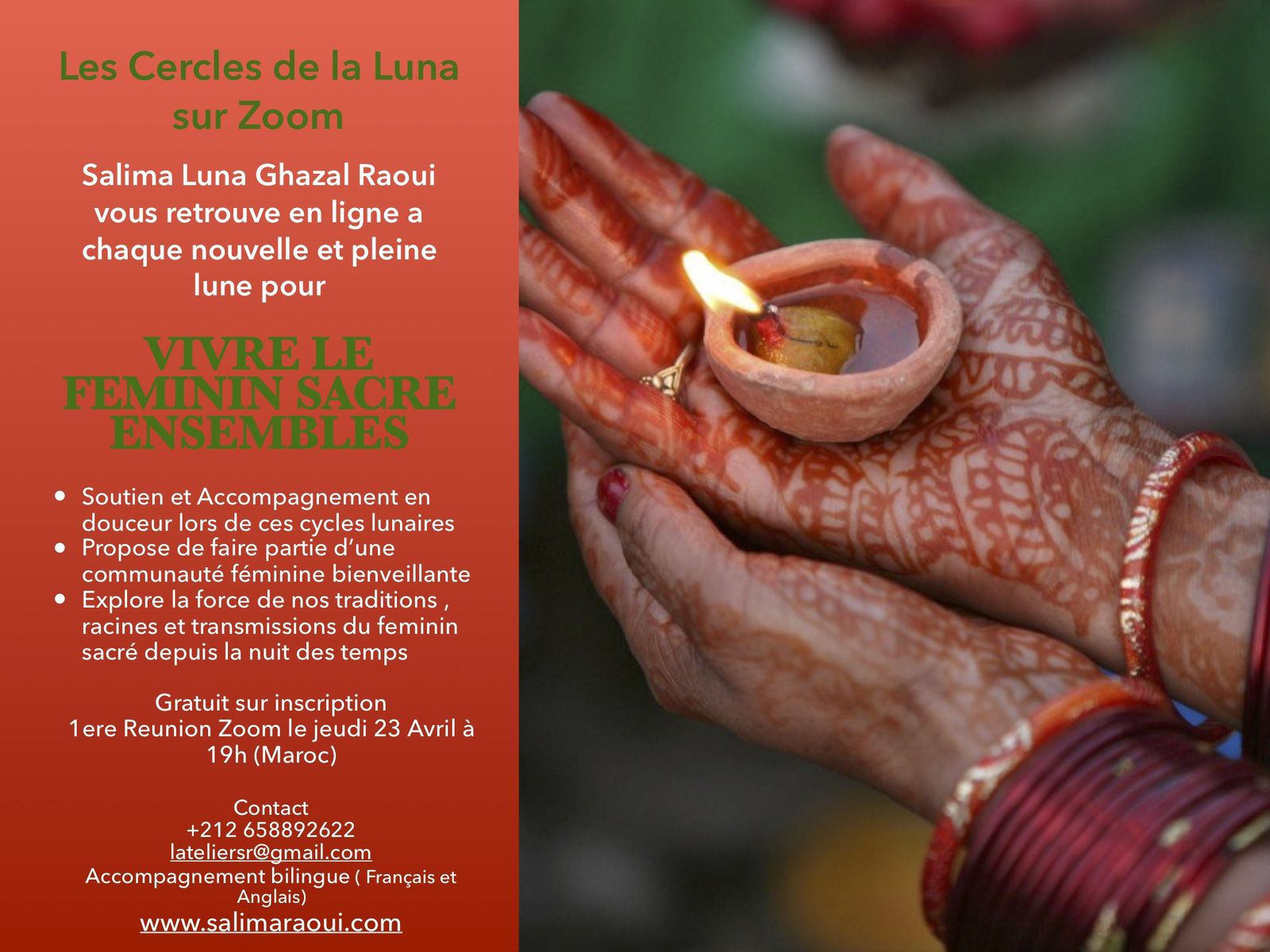 Cercle de Lune pour les femmes francophones
Le prochain cercle de lune francophone aura lieu Jeudi 17 Septembre 2020, à 19h Heure Marocaine
Infos et inscription : lateliersr@gmail.com ou sur la page événement FB ci-dessous
NOTE: sur le flyer est mentionné que le cercle est gratuit, et cela l'était tout le long du confinement en solidarité , aujourd'hui la participation au cercle est revenue a son tarif habituel